Dr. Sushmita Rajwar, Assistant Professor, Maharaja Agrasen College, University of Delhi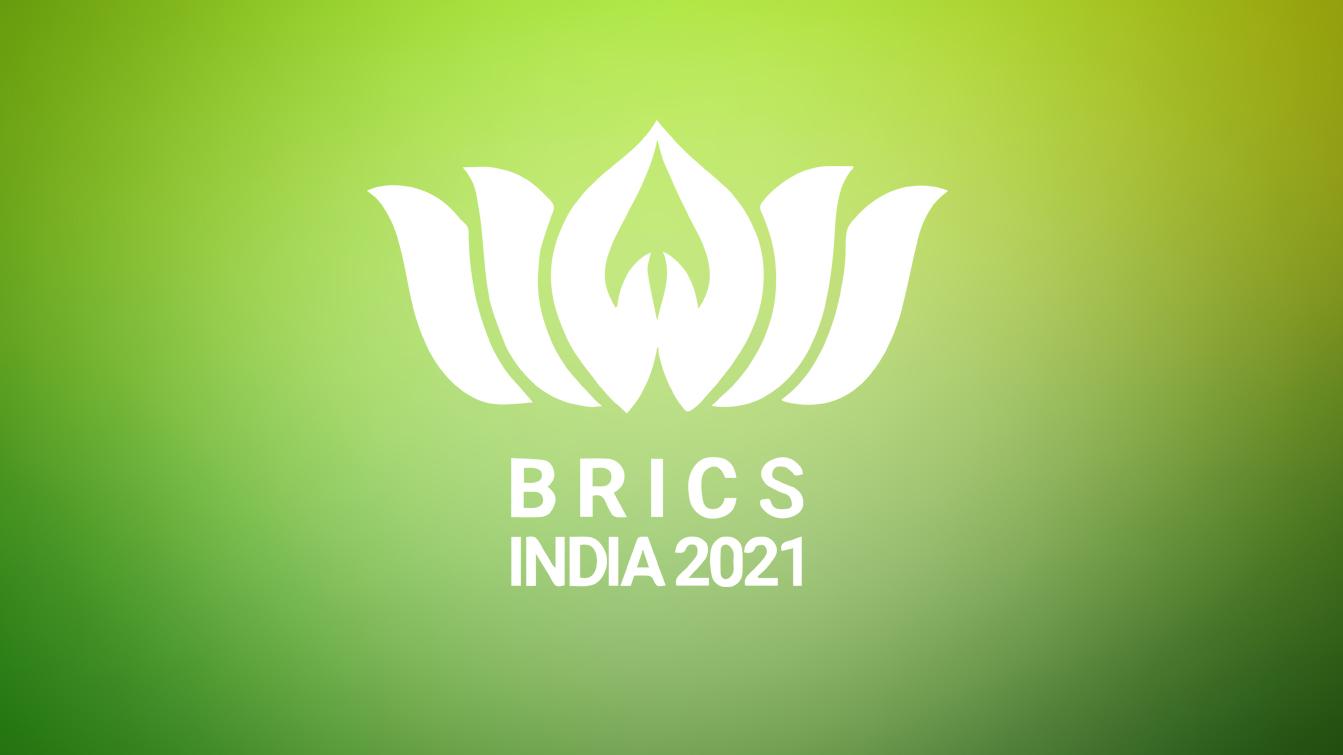 We have come a long way from when the term BRIC was coined by Jim O'Neil in 2001 which later included South Africa in 2010. We should remember that BRICS nations came together at a time when there were many changes in geopolitics. It was a time when the 9/11 attacks were changing world politics, China had joined the WTO in 2001, Russia was recovering from the 1998 financial crisis, and India also coming out of the sanctions imposed after the 1998 Nuclear test. The BRICS nations were seen as quite different from each other but there was a great deal of complementarity that existed – China was seen as the 'manufacturing factory of the world', India was seen as 'pharmacy of the world' and IT Power, Brazil as the 'granary of the world' and Russia was seen as the 'energy hub of the world' and later South Africa was included as it was the most significant country in the African continent. India also had most of the young population and China is the most populated country among all.
There are many expectations from this year's BRICS Summit. 2021 marks the 15th anniversary of BRICS and hence, it is an opportune moment to review its work, as the theme suggests "BRICS@15: Intra BRICS Cooperation for Continuity, Consolidation & Consensus".
One should also understand that the BRICS represents is not just a political configuration but the economic potential to give greater voice to the developing world. The young population of India has had to face many challenges during the pandemic in matters of education and training, finding decent jobs, mental well-being, and the digital divide and it is the right time for BRICS to prioritise these issues.
How can BRICS help?
The initiatives taken up by BRICS countries should prioritise issues of the youth. One of the most important outcomes of BRICS has been the establishment of the NDB in 2014. China hosts the headquarters of NDB & regional offices have been set up in member countries and there is a demand for opening a regional office of New Development Bank (NDB) in New Delhi also. The NDB has funded 18 development projects in India, providing assistance for Covid-19 emergency relief, the rapid rail transport network, metro, roads, bridges, irrigation, renewable energy, etc. India has already been granted a US$ 1 billion loan from the NDB for the Mahatma Gandhi National Rural Employment Generation Scheme (MGNREGA). The NDB's regional office in India would allow young people to gain employment opportunities as well as participate in the decision-making process in the new project proposals too. India can certainly focus on empowering youth by promoting new and nascent start-ups by the young population in India. The Make in India campaign of the Indian government has sought to encourage young entrepreneurs.
If we look in terms of challenges for the youth, there are many, but the China-India Galwan conflict in May 2020 has also raised tremendous challenges to BRICS solidarity and created a huge trust deficit. There has been a rise in strong anti-China sentiments among the youth. The results of the conflict was a series of economic sanctions against China by India – for example, the canceling of a contract by the Indian Railways and opposition to contracts being given to Chinese firms for the construction of the Rapid Railroad Transport System between Delhi and Meerut (this is the same development project that has been granted funding by the NDB in India). The Indian government banned 52 Chinese Apps in India including Tiktok, We Chat which was a huge business loss for these firms. Having around 200 million users of Tiktok in India meant that a sizable portion of this is youth. Indian influencers on apps like Tiktok were adversely affected and had to look for other applications, losing around US$ 15 million last year.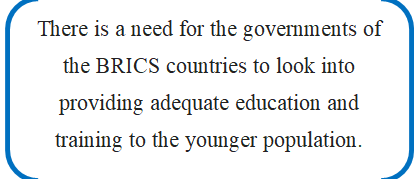 A large number of young people also lost either one or both their parents to Covid-19. While the government has brought out some schemes to provide free education to such children or youth, we all know that it isn't going to be enough. There can be many ways through which such people can be provided help. There is a need for the governments of the BRICS countries to look into providing adequate education and training to the younger population. India already has a strong network in providing tele-education to many countries. Therefore, an idea of starting a BRICS Virtual University where young people can choose to study from a variety of courses from different disciplines in hundreds of Universities in BRICS countries can be proposed. This would also enable them to gain suitable employment too. BRICS countries can also come together to help young people find suitable employment in these countries.
There are many Indian medical professionals working around the world. Many young people go to Russia for medical education and become trained doctors and paramedics. These young people can be provided employment in BRICS countries through a substantial framework.
Mental health needs special focus in India through education. The social structure of families, peer groups, religious associations, and caste associations have done little to address mental health issues. Despite the Central Board of Secondary Education (CBSE) making it compulsory to have counselors at schools, only 3 percent of private schools have done so. Solutions should firstly point out the need to recognise the problem and then make efforts to remedy it. Introducing mental health as part of the curriculum would really help school-going youth to understand the fundamentals and seek help when they need it.
India has a huge shortage of healthcare services. As per the WHO the density of doctors per 1000 people should be 1, while only 6 states in India have been able to achieve this. There is a huge shortage of doctors in many other states. Most doctors are also concentrated in urban areas, creating a shortage of medical professionals in rural healthcare. Suggestions to the BRICS countries could be to create a pool of medical healthcare professionals that can help the youth.

BRICS countries can help in supporting the rural areas of India to enhance IT technology. Specialised training in IT for people living in rural areas should be initiated. NDB can also fund such training programmes to set up IT infrastructure in rural villages so that school and college-going students can undertake online classes. Since the pandemic is here to stay and online courses are becoming more and more feasible, IT centres can be established in rural areas with fibre broadband internet services that can provide space and services to students to undertake their lectures.
The implications of the pandemic on a country like India are immense. Despite the help that India has been able to provide to different parts of the world, India needs support from the global community. By the time India hosts the G20 Summit in 2023, India should be able to boost its economy. Being part of the BRICS grouping would mean benefits for each other. Therefore, this is the right time India can push for BRICS to help support each other to recover from this pandemic.