Upasana Ghosh, Research Intern, ICS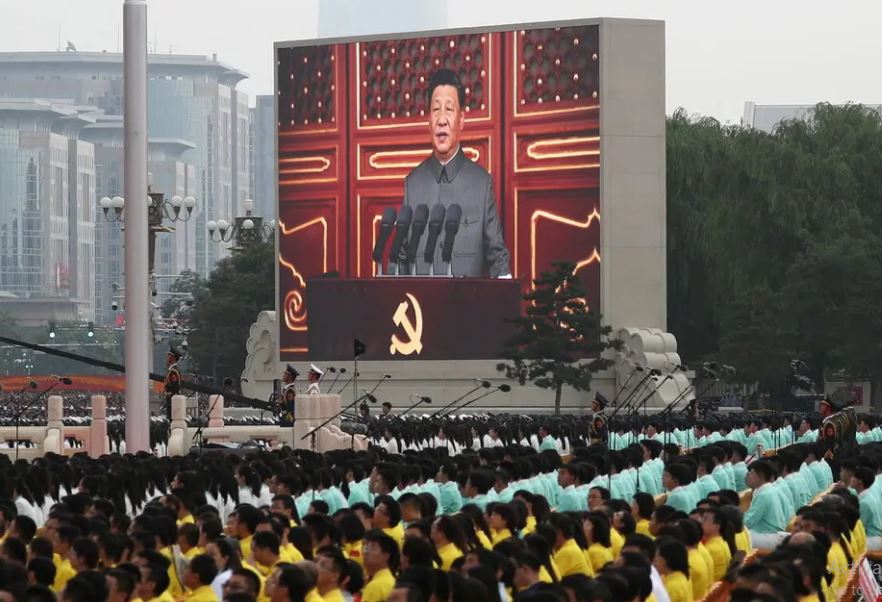 While the world has its gaze fixed on China, it stepped into a pivotal political year that is awaited by several economic challenges exacerbated due to the pandemic. On the last day of 2021, President Xi Jinping extended his best wishes to his fellow citizens and delivered the annual New Year address to the nation. During the televised speech, the Chinese President had sent a clear message to the international community that China is "ready" for the long and arduous journey ahead. The crux of the speech revolved around – glorification of the Communist Party of China's (CCP) achievements in 2021, the elevation of the regime's image as the best governing institution and Xi's political objectives for the year, 2022. Another prime focus of Xi's address was: urging citizens to maintain their "strategic focus" and mindfulness against "potential risks", that could disrupt CCP's mission to lead the way in China's long march towards the great rejuvenation. Consequently, stressing the importance of resilience, courage and determination for the people of China as they look forward to the future.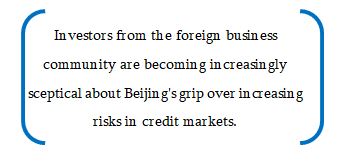 Nevertheless, the profound message behind the address reflects articulated camouflaging of the economic and political fallouts at home and abroad. Looking forward to 2022, Xi's call for more rigorous efforts to foster an economically robust, politically transparent and socially peaceful environment came at the backdrop of the Party's forthcoming 20th Congress scheduled in autumn this year. The preceding year 2021, was a tough one for China, as the world's second-largest economy came under severe international pressure due to a range of factors, including obfuscating information on Covid-19 data, aggressive posturing on the South China Sea, and the human-right abuses against Uighurs in Xingjian province.
Further, the downturn in China's real estate market and the intensifying slowdown in the export-driven national economy due to drastic drop in foreign demands of Chinese produce added to the financial distress at home. Investors from the foreign business community are becoming increasingly sceptical about Beijing's grip over increasing risks in credit markets. Politically it got worse for Xi, as he faced widespread resentment from his own Party members due to the expelling of many party elites and that of unceasing popular discontent resulting from media censorships, regulations and surveillance on citizens in the name of adjustment of excessive incomes, redistribution of wealth and reduction of income inequality. In addition, a crackdown over Hong Kong and an expansionist approach towards Taiwan led to further dispersal of Beijing's negative image across the globe. All these combined, contributed to Xi's pledge in this year's annual address to meet domestic and global expectations from a responsible world power. The implied undertone was reflected in a burnished manner in his message that "the world is turning its eyes to China," and it is ready.
President Xi began his speech with his retrospective appreciation of "continual progress" and contributions made by Chinese citizens and the Party in achieving their first centenary goal of building China into a "moderately prosperous" society during the historically axial year 2021. While looking ahead into the future, he highlighted that as China "confidently" strides toward "a new journey" of achieving its second centenary goal of building a great modern socialist country in all respects, 2022 will be another crucial year for the country. By drawing attention towards the centenary celebration of the founding of the CPC, Xi recalled the Party's extraordinary achievements and contributions throughout the past century in diminishing Chinese people's "unyielding struggle" against all challenges, be it the elimination of poverty or towards the accomplishment of their extraordinary mission of Chinese rejuvenation. In the televised address, Xi reminded his people to "always remain true to their original aspiration", thereby emphasizing loyalty as integral to Party's founding mission and interests. While conveying about the adoption of the Party's third resolution on historical issues at the sixth plenary session of the 19th CPC Central Committee, Xi praised CPC's 100-year achievements and experience as a source of motivation and inspiration. In this context, Xi also referred to the importance of Chairman Mao's thoughts in attaining the historical initiative. Therefore, it becomes evident that the Chinese President's New Year address is nothing but a commemoration before his people about CCP's centrality in Chinese polity. Also, the President in his address attempted to bolster the regime's image as the quintessential modus-operandi for China's socio-economic advancement. The speech can further be interpreted as Xi's attempt to elevate his image and stature in the Party's history in order to fulfil his intention to ensure his position as party chief for a third term. Hence, in Consequence, establishing himself as the uncontested 'core' leader of the People's Republic of China. It is to be noted that Xi has always relied on Party's performance legitimacy as his preferred tool to strengthen and maintain his monopoly over national power, dismantle domestic dissent of any kind and to consolidate mass support.
While speaking on people's struggles from living in poverty, Xi's address entailed a personal touch. He accentuated experiences from his encounter with poverty and mindfulness from his nationwide field trips about Chinese people's sustained efforts in scoring 'complete victory' in fighting poverty. This relatable and engaging acknowledgement of the common man's problems conveyed a calculated measure to garner widespread support as an empathetic mass leader. Although Xi called for more strenuous efforts on behalf of the Chinese people to ensure stable and highest-quality of economic development and a truly prosperous social environment, this year's speech appears to have tactfully evaded from setting any specific economic agenda and growth targets. Instead, in desperate measures to win over people's confidence before the commencement of CCP's National Congress in autumn 2022, Xi seemed to hint at looming economic pressure in the country, thereby vowing about his and the Party's commitment to tackle any such challenges. He devoted a substantial section to his profound concern for the environment, with multiple geographic references, evincing his detailed attention to specific situations. Thus, taking a chance to demonstrate the world about China's sincerity as a responsible leader, towards advancing sustainable development goals and its resolution and effort to promote collaborative development and prosperity for all in the future. By stressing upon the advancements in China's space program, Xi tried to draw worldwide attention towards its broadened scientific outreach for humanity. In a very veiled fashion, by capitalizing on the Party's much-hyped campaign on 'collective effort on common development and prosperity for mankind', Xi alluded to his vision for China and next-generation political leaders, that the commitment to China's aerospace would only intensify in the coming period.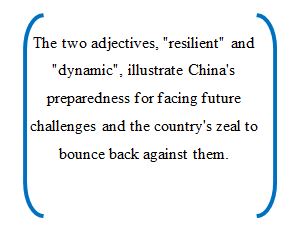 The Chinese President also didn't miss the chance to be in the spotlight while expressing his plaudits for Chinese contribution in vaccine diplomacy and material assistance across the globe at the pandemic outbreak, contrary to the developed democracy's struggle to meet their respective national demands. Aggrandizement of the Communist regime's efficiency is handling the Pandemic crisis, reflected Xi's motive to instil a sense of admiration for the Chinese way of global leadership among the developing countries. Also, the New Year address flagged Xi's apprehension over a forthcoming complicated geopolitical environment in the commencing year, particularly concerning Taiwan's reunification with the mainland and stability in the former British colony of Hong Kong and the former Portuguese-run enclave of Macau. Declaration on establishment and implementation of "One Country, Two Systems in the long run" through concerted efforts came amidst a severely deteriorating US-China relation alongside growing international backlashes and pressure from the US and European Union. To decode the subtle message, underlining a delicate tone of inspiring his people to defend, fight for and promote global peace and prosperity, upholds a firm and uncompromising diplomatic posture on behalf of the country's President in his attempt to manage and resolve issues, perceived by Beijing as encroaching on its core national interests. The regime's intent to enforce its political will embodying CCP's contemporary expression of 'socialism with Chinese characteristics' within its neighbourhood is clear from its expansionism in the region.
To sum up, Xi, in a very colloquial and relatable fashion, intended to demonstrate to China and the World that the Chinese model of socialism is not just delivering desired results but is also flourishing. On the surface, the enthusiastic address directed towards 1.4 billion national audiences resonated a personal one-to-one conversational appeal towards individual efforts for the overall upliftment of China's global stature. However, underlying this optimism, is an instructive parameter of the communitarian regime for law-abiding Chinese citizens. The apparent portrayal of self as an archetype of a compassionate, charismatic mass-leader – through the application of simple yet catching phrases like "amicable, respectable" and "dream chasers" to address Chinese people, conveyed about the Chinese President's attempt to uphold his image and political legitimacy at home and abroad. His description of 2022 as a pivotal year for the country by looking backward at Chinese achievements in the preceding year and looking forward as the Chinese together embarks on a new journey to transform their country into a significant global power sets the prime tone for Xi's vision for Chinese polity in the coming time. Whereas, if Xi continues to stay in office beyond the anticipated decade, which is a high possibility, the international community, particularly its neighbouring contemporaries, must be prepared to face an even more outward-looking, proactive, and assertive China in the global platform. Beijing's willingness to flex its muscle regarding what it considers defence and procurement of its core national interest in the contested Indo-Pacific and other territorial disputes is more likely than recognized. Xi's telling phrase that everyone has seen and experienced a resilient and dynamic China further exemplifies contemporary China's strategic posture in international affairs. Moreover, the two adjectives, "resilient" and "dynamic", illustrates China's preparedness for facing future challenges and the country's zeal to bounce back against them. Henceforth, the upbeat address driven by political and economic exigencies at home and abroad is a clear indication of a further shift towards aggressive diversionary foreign policy approach to reinforce national sentiments and demonstrate competence against alternative administrations, only to retain political power of the party leaderships and thus, continuance of the Party's legitimacy and authority across the motherland.
The Blog was written under the guidance and supervision of Dr. Priyanka Pandit, Ashoka-HYI Post-Doctoral Research Fellow, Department of International Relations and Governance Studies Shiv Nadar University, India. The views expressed here are those of the author(s), and not necessarily of the mentor or the Institute of Chinese Studies.