Hemant Adlakha, Honorary Fellow, ICS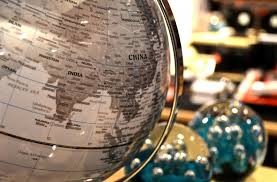 Summary: On China, the US public stands apart and India's Hindu majority population is described by Beijing as "self-deceptive." In the wake of the Indian government's decision to withdraw troops on the border with China and Biden's recent "twin" failure to rally its European allies against Beijing, a Chinese scholar is claiming a "double" victory over both Washington and New Delhi.
On February 19, the US President Joseph Biden delivered a speech at the 2021 Munich Security Conference. In his first public appearance in the world, President Biden categorically outlined his foreign policy approach and said: "How the United States, Europe and Asia work together to secure the peace, and defend our shared values and advance our prosperity across the Pacific will be among the most consequential efforts we undertake." The international media, from London to Paris to Tokyo to New Delhi, applauded Biden's 15-minute virtual assurance to partners, allies and friendly countries in Europe and Asia that "America is back."
In Beijing, however, the Biden speech was not only interpreted in a strikingly different manner, but the conclusions drawn in the state-controlled Chinese media too were "out of the box," so to speak. Commenting on the new US leader's first "twin" multilateral appearances since taking office – at the MSC and at G7 summit, both on the same day – the sister publication of the Chinese Communist Party's mouthpiece People's Daily but widely acknowledged in the global media as China's authentic official view, the English Language hyper-nationalist Global Times dismissed Biden's debut "twin" attempt "to rally allies against China" as utter failure.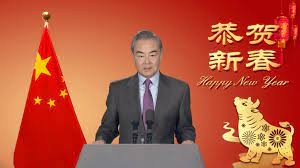 In a signed commentary entitled "Biden fails to pit allies against China in debut at G7, Munich events," GT staffer Zhang Han wrote: "In a speech to the virtual G7 summit, Biden stressed the need for US and allies to collectively deal with economic threats posed by China. At the Munich Security Conference, Biden said we must prepare together for long-term strategic competition with China and vowed to restart multilateralism after four years of America first policies."(Emphasis added) But as was expected, Biden's calls did not gain much traction among US allies in Europe, Zhang Han concluded.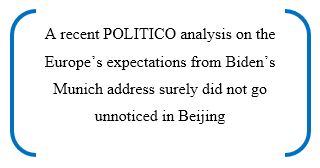 Calling Biden's efforts to project China as "fabricated enemy" in his twin attempt in one day as gross error, professor Li Haidong of China's authoritative Foreign Affairs University was quoted in the above GT commentary as saying: "The uncertainty of US politics has weakened Europeans' own confidence in the former leader of the alliance, not to mention the fact that each country has their own problems to handle and is unlikely to confront an 'fabricated enemy'." In another GT story published a day before the G7 summit, professor Wang Yiwei, director of the International Affairs Institute at Beijing's Renmin University said: "What Biden wants to do at the G7 meeting is like putting 'new wine into an old bottle,' but other G7 countries such as Germany, Italy and France, including even Japan, not all of them see China as the 'enemy'."
Reporting for the popular news app platform Guancha.cn, Zhang Chengjing reminded her readers "Of course, he [Biden] did not forget to mention China in his speech and called on European allies to be prepared for long-term strategic competition with China." To which, a reader responded by saying "I wonder if Mr. Biden knows about the ancient Chinese idiom Kè zhōu qiú jiàn – 'silly solutions?' The humankind has entered the 21st century, is it possible to return to the world pattern of the 20th century?" The reader was obviously jibing at Biden's remark in Munich that "The partnership between Europe and the United States in my view is, and must remain, the cornerstone of all that we hope to accomplish in the 21st century, just as we did in the 20th century."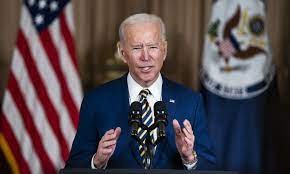 It is pertinent to mention, Beijing's commentariat meticulously scrutinizes the global media – especially op-ed columns on China related themes. A recent POLITICO analysis on the Europe's expectations from Biden's Munich address surely did not go unnoticed in Beijing. Widely influential in the European Union, the analysis said: "Indeed, while there is bipartisan consensus in the US that China represents a fundamental threat to Western democracy. The Europeans are much more sanguine. That's due in large part to Europe's desire to maintain and expand commercial ties with China."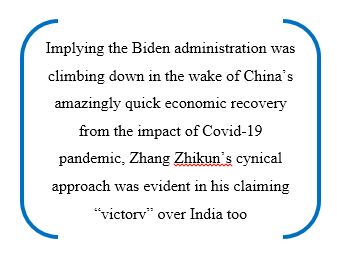 What is most intriguing or perhaps cynical was the reading of the US leader's online speech in Munich by Zhang Zhikan, a seasoned US affairs analyst at Beijing's left-leaning and the CPC sponsored Kunlun Research Institute. In his signed commentary on the Institute's website, Zhang wrote: "US President Biden delivered a speech at the G7 summit in which he declared that the era of American exceptionalism is over." (Emphasis added) Zhang didn't stop at that but went to conclude: "The fact that President Biden delivered such loaded speech on his world's foreign policy debut is a clear admittance that an era (of the US domination) is over, and that a more complicated struggle is coming." Indeed Zhang was referring to Biden's remark that "be prepared for a long-term strategic competition with China."
Going by the language and substance of the manner in which the Chinese media has been reporting the Biden speeches respectively at the MSC and at the G7 summit, it is quite likely Zhang Zhikan has surely substantially missed a vital component of Biden's remarks and is a victim of what is proverbially called "lost in translation." Granted Zhang might have been "misled" by the twisted manner in which the Chinese media reported Biden's twin speeches at G7, Munich events. What is startling is Zhang claiming Biden has "retreated" from Trump's aggressive stance on Taiwan. Referring to Biden's remarks made on China – including on Hong Kong, Xinjiang and Taiwan, at the CNN's town hall event days before the Munich online speech, Zhang said: "[Biden admits] The US has withdrawn from Trump's past practices on Taiwan and other issues."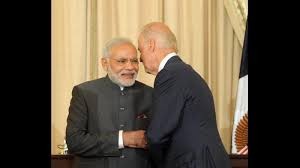 Let us recall what did Biden say at the town hall in Milwaukee, Wisconsin that Zhang Zhikan was referring to? On February 16 at the town hall event, when asked about his Lunar New Year call with the Chinese leader Xi Jinping, Biden replied: "I point out to him no American president can be sustained as a president, if he doesn't reflect the values of the United States. And so the idea is, that I am not going to speak out against what he's doing in Hong Kong, what he's doing with the Uyghurs in the western mountains of China and Taiwan trying to end the one China policy by making it forceful…"
Implying the Biden administration was climbing down in the wake of China's amazingly quick economic recovery from the impact of Covid-19 pandemic, Zhang Zhikun's cynical approach was evident in his claiming "victory" over India too. Attributing the news of the Indian troops withdrawal from the conflict-ridden China's western border – just a few days before the Biden "retreat" – to China's formidable national strength, Zhang saw a close link between the two developments. Echoing Zhang's view, an article in a popular Chinese mobile phone news platform recently argued "the Indian economic asymmetries with China" is why India frequently provokes border skirmishes with China. Citing the news platform Jinri Toutiao, an Indian China watcher wrote: "India dreams to become the centre of the world manufacturing but has been bullied and pushed over by the biggest hegemon China, therefore by way of 'border provocation,' 'flaring up anti-China sentiments,' and 'by boycotting Chinese goods' India wishes to achieve this goal."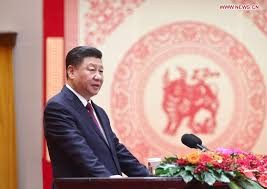 To sum up, Zhang Zhikong rejoicing over China's "twin" victory over Washington and New Delhi is no doubt reflection of the current mood in Beijing based on "managing" the world situation well. In Beijing's view, a series of international "China's diplomatic" victories in recent months, namely China's success in fighting coronavirus pandemic, China being the only leading world economy to register economic recovery and relatively spectacular economic growth in 2020, signing of the RCEP, inking China-Europe Investment Agreement, more recently and last but not least China's vaccine diplomacy as well as Xi-Biden telephone conversation – all these have been the key factors resulting in both Biden "retreat" and China's "psychological warfare" defeat of New Delhi, respectively.
Finally, if tone and tenor of most international affairs commentaries during the past fortnight in the Chinese media are any indication, the Lunar Year of Ox has proved to be an auspicious beginning for China and her standing in the world. In the words of a Chinese IR scholar: "All the areas where we failed to make breakthroughs in the recent past are now showing our victories. All good things are now being delivered at China's door. The world is suddenly cheering for us!"
It seems the world had started believing the China story has ended in Shakespearean tragedy. However, Beijing reckons the China story is going to end in a Shakespearean comedy. The Chinese Lunar year calendar cycle is of sixty years. The zodiac animal when the most famous Chinese slogan "The Chinese People have now Stood Up" was first heard in mainland China in 1949 was Ox – many Chinese are reminding the world!
This is a modified version of the original article "Chinese Diplomacy: Xi's "Twin" Victory over Biden, Modi?" published by ModernDiplomacy on 7 March 2021.