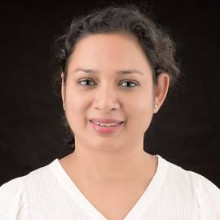 Anurag Viswanath is a Singapore based independent writer and China specialist. She has published over 150 articles. Since 2011, she writes for Financial Express (Delhi) . She has also contributed in publications such as The Bangkok Post, Prachatai & Nation (Thailand), Far Eastern Economic Review (Hong Kong), Journal of Contemporary Asia (Manila), Economic and Political Weekly (Mumbai), Global Affairs (Mumbai) andIndian Management (Delhi). She was a regular writer at Business Standard (Delhi) from 2007-2011. While she has written about Thailand, India, Singapore, her main focus is contemporary China.

Her book, Finding India in China(2015), has received a lot of interest — she was invited to the Beijing Bookworm Literary Festival, Singapore Writers Festival, Foreign Correspondents Club (Shanghai and Hong Kong), Siam Society (Bangkok), Royal Asiatic Society (Shanghai), Hopkins Forum (Shanghai) and National Institute of Advanced Studies (Bangalore).

She was the keynote speaker at the annual investors' conference organised by Kotak Institutional Equities in Singapore (2011) and at "Chasing Growth" mega annual conference (2012) in Mumbai.

Anurag graduated with a MA from Hindu College after a BA from Miranda House ranking among the top five in the University of Delhi. She obtained her Ph.D. in Political Science from the University of Delhi under the supervision of Prof. Manoranjan Mohanty. Anurag was awarded a fellowship for her Ph.D. by the Indian Council of Social Science Research, as well as a Research Fellowship at Fudan University from the Government of India and Ford Foundation. She was also a Visiting Scholar under late Prof. Richard Baum at the UCLA, USA. She taught at Kamala Nehru College, University of Delhi for 2 years before turning to writing full-time.