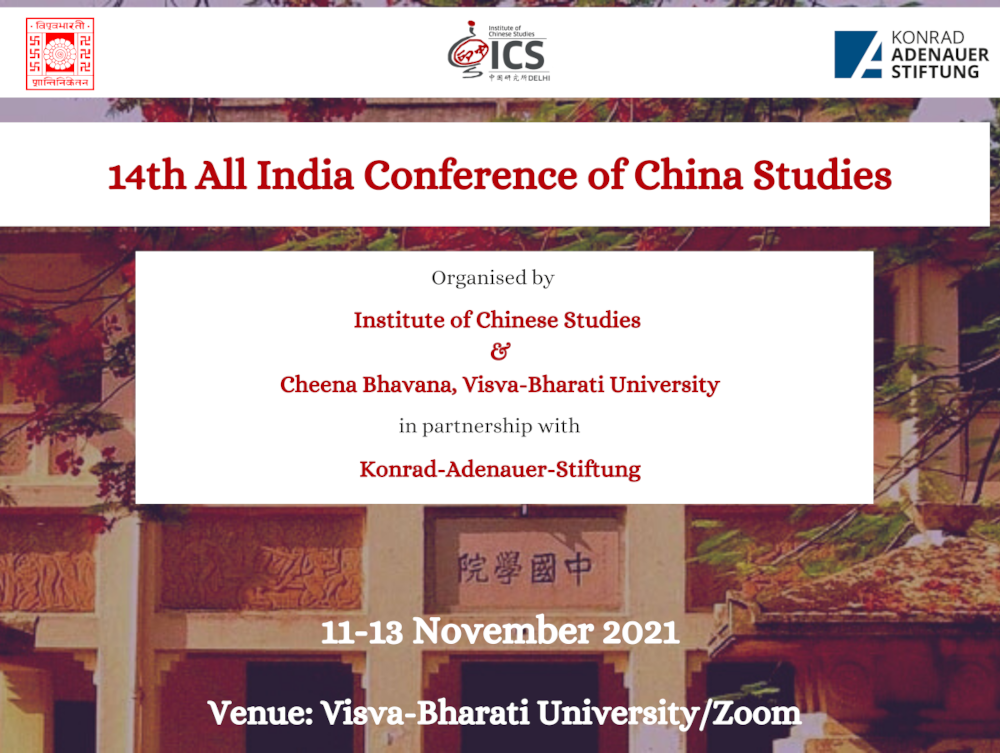 The All India Conference of China Studies (AICCS) is the flagship event of the ICS, convened annually, with the principal objective of spreading interest in and strengthening research on China and East Asian Studies in India. The 14th AICCS will be held in collaboration with Cheena Bhavana, Visva-Bharati University and in partnership with Konrad-Adenauer-Stiftung. Each conference has a special theme, and this year's theme is focused on "Society and Culture in China". The best paper presented by a young & emerging scholar at AICCS will be given the Mira Sinha Bhattacharjea Award, with a prize money of Rs.25,000/-. Selection will be made on the basis of methodology, argument and presentation. The selected paper will be published by ICS. Further relevant information will be posted in due course of time on the ICS website.

Paper submissions for 14th AICCS are now closed!

We would like to inform all the authors that submissions are now closed for receiving full papers for the 14th AICCS. We will be informing all the authors about the status of their submissions by 11th October.
In case you have not yet received an acknowledgement email regarding your paper submission, please write to us at aiccs.ics@gmail.com
Date :
11-13 November 2021

Deadlines :
09 July 2021 : Last date for receiving abstracts (250-300 words)
19 July 2021 : Notification of shortlisted abstracts
12 September 2021 : Last date for receiving full papers (5000-6000 words)
19 September 2021 : Extended date for receiving full papers (5000-6000 words)
11 October 2021 : Announcement of final papers