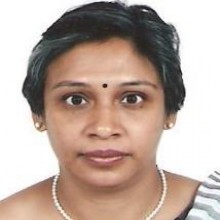 Srabani Roy Choudhury is an Associate Professor in Japanese Studies, Centre for East Asian Studies, School of International Studies, and Jawaharlal Nehru University. She joined the University in 2006. Her research interest lies in the area of Japanese investment in India and her recent publications are centered on Japan India economic relations and Japanese Multinationals experiences in India, their entry strategies and their survival techniques. She has also been on a visiting scholar programme to Keizai Koho Centre, Ministry of Economics and Industry, Japan in January 2012. In the same year, during summer she went to Policy Research Institute, Ministry of Finance, and Japan and worked on "Understanding the Impact of the Comprehensive Economic Partnership Agreement and the Ensuing Prospects for Japanese companies in India". In 2008, she was commissioned by ICRIER to study Japanese Investment in India: A Firm Level Survey, in which eight companies was studied to identify the issues that confront them and also to throw light on how operating in India has improved over the two decades.
An alma mater from Jawaharlal Nehru University her Ph. D was on 'Human Resource Management of Japanese Multinationals: A Case Study of Transferability into Two Industries in Thailand and India'. During her Ph.D she was recipient of Japan Foundation fellowship and affiliated to Institute of Social Science, University of Tokyo. She has a bachelor degree in economics from Delhi University and specialized in international relations with focus on economics in her masters in School of International Studies, JNU.
Her academic outing began in 1998 with NIILM, a business school. In 2004, she moved to International Management Institute. During her tenure in these institutes she worked closely with many industrial forums like SCOPE, as academic collaborator and evaluator. She has also engaged in international collaboration with University of Melbourne and University of Warwick for providing micro level data on Indian consumers and other sections of the society. She associates with business schools like Indian Institute of Foreign Trade and Management Development Institute to give insight into eastern management practices.