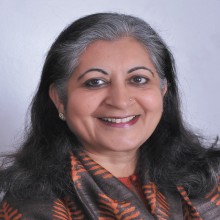 Poonam Surie is Adjunct fellow at the Institute of Chinese Studies and Visiting Fellow at the Indian Council of World Affairs. Earlier she was a Research Associate at the Nalanda Sriwijaya Centre of the Institute of Southeast Asian Studies, Singapore.
Poonam Surie is a post-graduate in Economics from the Delhi School of Economics, Delhi University. She started her career as a lecturer at Janki Devi Mahavidyalaya (Delhi University) and then subsequently as a trained teacher she continued teaching young students in schools in Bhutan, New York and Beijing, China where she was the Principal of The Indian Embassy School, Beijing. Her book of poetry " Dancing on a Moonbeam" (2003, Konark), is about the pulse of life, the angst of women, the partition of India, the loss of loved ones, life in the foreign service, the search for inner peace and the conflict between the old and the new.
Her other book, 'China: A Search for its Soul' (2009, Konark) deals with ancient links between China and India, the evolving Chinese society today and the return of religion, particularly Buddhism to the country. She took part in the festival of Indian writers at the Singapore National Library in 2009 where she presented her book. Her new book which will be published shortly, deals with Confucian philosophy and its relevance in contemporary China. Having lived in countries across the world, she has been able to engage in cross cultural comparisons and studies on the Indian diaspora. While living in Tanzania (1983-85), as Fellow at the Indian Council of Historical Research, she wrote a paper on the role of Asians, particularly Indians in the Economic Development of Tanzania (1850-1980).
As a columnist for the Financial Express (while posted in New York 1994-97 ), she wrote a column 'NY Notes' on issues such as gender, art and culture and subsequently freelanced for a number of Indian newspapers, writing on contemporary issues including a number of travel pieces. Poonam Surie is also an enamellist who has trained in New York. She has held solo exhibitions in Warsaw, Poland and in New Delhi.
She has presented academic papers at a number of International conferences including twice at the invitation of the Communications University of China, once at Beijing and once at Nanjing, in September 2007 and September 2008 respectively and presented papers on Gender and Media; she presented a paper on Tagore at a conference at Peking University in October 2010, took part in the Lushan Writer's Workshop in September 2011 presenting a paper on 'Humans and Nature' and the Conference on Confucius held in Beijing in September 2014 where she presented a paper on Confucianism and contemporary culture and dialogue among civilizations.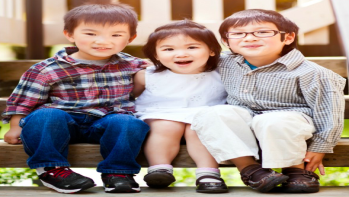 China's Census 2020 has clearly revealed the demographic trend that has been noticed for the last few decades, that of an ageing population in China. For a vision that Xi Jinping has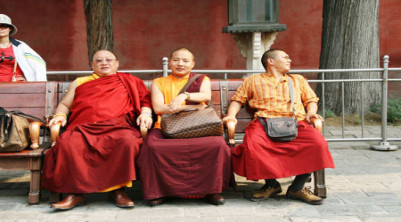 Materialism is an area of research which has over the last decades become relevant and needs careful analysis. Materialism has many definitions and implies deconstructing the mindset and the psychology of humans and the factors which lead people to be happy with their lives. In the Chinese context, materialism has