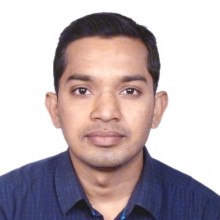 Kush Kumar Gayasen was a Research Assistant at the Institute of Chinese Studies, Delhi. He has recently submitted his PhD thesis on 'Assessing the China Factor in India's Maritime Doctrines: A Study of the India-China Naval Interface in the Indian Ocean Region' at the Centre for International Politics, Organization and Disarmament (CIPOD), School of International Studies, Jawaharlal Nehru University, New Delhi. He was awarded the M.Phil. degree in the year 2011. Title of the dissertation was 'Negotiating North Korea's Nuclear Disarmament: An Assessment of the Six Party Talks (2003-2008)'.
He was awarded Indian Council of Social Science Research (ICSSR) Doctoral Fellowship from March 2013 to February 2015 to complete his PhD research work. He has also worked as visiting faculty of Political Science at Amity University, Noida, Uttar Pradesh between September - December 2015.
He has made paper presentations at the national and international conferences. His writings have appeared in the Journal of Indian Ocean Studies published by the Society for Indian Ocean Studies (SIOS), Delhi, India and the Review of Global Politics published by the Journal of the Graduate Institute of International Politics, National Chung Hsing University, Taiwan.