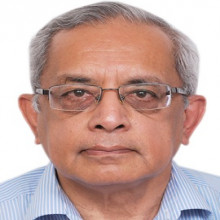 Dr. Bhaskar Balakrishnan has been a diplomat from 1974-2007 and served as Ambassador of India to Greece, Cuba, Haiti and the Dominican Republic, and has worked in Sudan, Syria, Zambia and Austria. He has worked for over ten years with various UN organizations in Geneva and Vienna, including three years as Special Assistant to the Director General, UNIDO.
He headed the Investment & Technology Promotion Division of the Ministry of External Affairs concerned with promotion of foreign investment and technology flows, economic reforms, energy, and transportation, and the Communications and Vigilance Division of the Ministry. He represented the Ministry in several inter ministerial bodies such as the Foreign Investment Promotion Board, the Genetic Engineering Approval Committee, Steering Committee on Biomedical Research, and the Task Force on Information Security.
He was educated at Indian Institute of Technology, Kharagpur (B.Sc Hons), Delhi University (M.Sc), and Stonybrook University, New York, USA (Ph.D in Physics). He has taught at Stonybrook University, and Panjab University, Chandigarh.
He has been a Member of the National Security Advisory Board during 2013-14. He has been conducting training courses for Indian and foreign diplomats for the Foreign Service Institute of India, and has participated as expert on national television programmes. He is an adjunct faculty member at JSS University, Mysore. He is presently Science Diplomacy Fellow, Research and Information Systems (RIS), New Delhi.
He has recently authored a book entitled "Technology and International Relations - Challenges for the 21 st Century"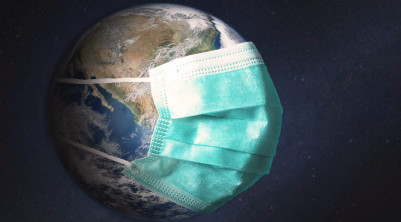 The Covid-19 pandemic spreading cross the world, has caused enormous and unprecedented health problems in terms of infected humans and deaths , overloaded health system capacities, as well as caused major economic losses .