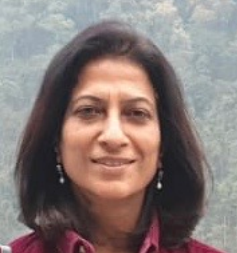 Professor (Dr.) Amita Batra is an Adjunct Fellow at Institute of Chinese Studies, Delhi. She is Professor of Economics and currently the Chairperson of the Centre for South Asian Studies, School of International Studies, Jawaharlal Nehru University (JNU). Prior to this Prof. Batra was Senior Fellow in ICRIER for five years from 2002-2007 and before that Reader, Hindu College, Delhi University. Prof. Batra has also been Senior Visiting Fellow at the Department of Political Economy, Faculty of Arts and Social Sciences at the University of Sydney in October 2018 and the first holder, in January-May, 2013, of the ICCR Professorial Chair in Contemporary Indian Studies at the Centre for South Asian Studies & Edinburgh-India Institute, University of Edinburgh. She has also been visiting professor at the Indian Institute of Management-Ahmedabad.
Prof. Batra has undertaken research and published extensively (Books, monograph, research papers in national and international journals, book chapters etc) on India's Trade policy and related issues, India and global supply chains, preferential trade agreements, regional economic integration in South and Southeast Asia, India and China in the Asian economic integration process and political economy of South Asia. Her recent book is titled "Regional Economic Integration in South Asia: trapped in conflict?2013, Routledge: London and most recent monograph is titled Revealed Comparative Advantage and Gravity Model Analysis of Trade Patterns and Regional Economic Integration: Empirical Evidence in the Indian Context, 2016, Academic Foundation, New Delhi and The Indian Econometric Society. Her most recent research papers include 'India's Economic Relevance in the Indo-Pacific', 2020, Asian Perspective (John Hopkins University Press), Volume 44, Issue 3, Summer, 2020 and 'Political Economy of South Asia: Commonalities Overshadowed by Conflict' (Chapter 12) in Routledge Handbook of Politics in Asia, (ed. Shiping Hua), 2018: Routledge-Taylor & Francis Group, London and New York among others.
Prof. Batra is member, Economic Affairs Council (for 2020-2021) of the Confederation of Indian Industry (CII). She is on the editorial committee of the international journal Asian Perspective (John Hopkins University, USA) and member, editorial board of the Journal of Asian Economic Integration (Sage)., honorary member of the Advisory Board of Centre for Advanced Trade Research of the Trade Promotion Council of India. Prof. Batra is also an occasional columnist for Business Standard, a leading financial daily in India.
Prof. Batra holds an M.A., M.Phil., Ph. D. in Economics from the Delhi School of Economics, University of Delhi, India.