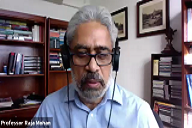 China, US, and Changing Asian Geopolitics
Prof. C Raja Mohan
Wednesday Seminar | Zoom Webinar | 5 August 2020
For four decades and more, a harmonious relationship between China and the US has been the dominant force shaping the geopolitics of Asia. This talk will explore the prospects of the breakdown of the US-China relationship and its consequences for Asian geopolitics. It will look at three broad scenarios - the fragmentation of the regional order, the emergence of a Sino-Centric Asia, and the restoration of US primacy - as a means to understand the unfolding regional dynamic and its implications for India
.
Watch>>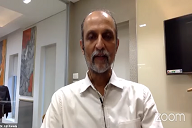 ICS-KAS Conversation| Future of India-China Economic Relations
Dr. Ajit Ranade, Ravi Bhoothalingam, Santosh Pai
ICS Conversation | Zoom Webinar | 12 August 2020
As the relationship between India and China spirals towards a new low in 2020 post-Galwan, we take stock of what exactly this could mean for the future of economic engagement between the two countries. India has so far resorted to three major asymmetric measures with significant impact on economic links with China. First, a new FDI approval requirement was imposed on 17 April on investments with beneficial ownership in countries which share a land border with India. Then, fifty-nine internet applications launched by Chinese developers were banned on 29 June on grounds of national security in a bellwether move. The latest measure is the introduction on 23 July of a prior registration requirement including security and political clearance for bidders from countries sharing a land border with India which seek to participate in tenders for procurement of goods, services or works. While China has strongly protested these measures, it is yet to take any significant retaliatory action and India is expected to unveil more such measures.
.
Watch>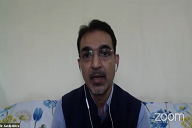 South Korea's Foreign Policy Dilemma in the Indo-Pacific Era
Dr. Sandip Kumar Mishra
Wednesday Seminar | Zoom Webinar | 19 August 2020
Growing contests between the US and China in the Indo-Pacific region have posed serious challenges to South Korean foreign policy making. While the US is its most valuable security ally, China is its biggest trading partner. For several years, South Korea tried to keep these two domains separate from each other, and has successfully maintained a balance between the two. However, recent developments like the US-China trade war and COVID-19 ensure security and trade issues both have become increasingly interconnected. South Korea's reluctance in formulating a clear Indo-Pacific strategy has led to a gap in its relations with countries such as the US, Japan, Australia and India, who consider the strategy important to deal with an 'irresponsible' and 'aggressive' China. This gap is reflected in domestic discourse, with critics of balancing claiming it has resulted in a diminished role in regional issues and deterioration in some of its most critical bilateral relations. It is hence important to explore the contexts and contours of the South Korean foreign policy dilemma, and anticipate its future trajectory amidst turbulent times in the Indo-Pacific.
.
Listen>>
India-Taiwan Ties: Time for India to Rethink its Taiwan Policy
Sana Hashmi
Wednesday Seminar | Zoom Webex | 26 August 2020
In the post-Galwan period, India-China relations will not be business as usual. Taiwan's response to COVID-19 and China's insensitivities towards India's territorial integrity is shaping the domestic debate in India. There have been calls to reevaluate India's China policy and advance ties with Taiwan. India does not have diplomatic ties with Taiwan and relations are managed through 'unofficial' channels. The China factor has loomed large on the prospects of setting the right context for India-Taiwan relations. While the recent standoff has provided a window of opportunity for India to look towards Taiwan, there is a need for India to engage Taiwan in the long-term. Taiwan, under the administration of President Tsai Ing-wen, has emphasised on the importance of strengthening ties with India. It is in this context, the talk will attempt to explore options for India vis-à-vis Taiwan.
.
Watch>