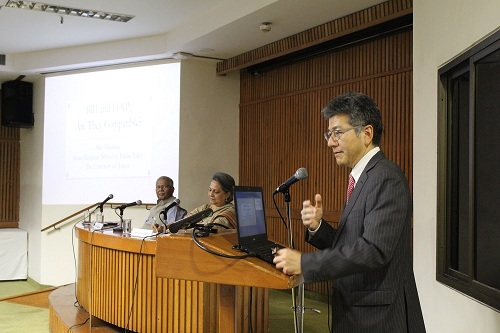 Belt and Road Free and Open Indo-Pacific: Are they Compatible?
Prof. Akio Takahara
Special Lecture |4 Oct
This presentation focused on how should we define the Belt and Road Initiative? Takahara argues that the Chinese have a genius for formulating constellational concepts that are attractive but intangible, and BRI is one of those. What we should focus on are the tangible stars, namely, the projects, which can be shared with another constellation called the Free and Open Indo-Pacific Vision. If President Xi Jinping of China expresses his willingness to cooperate with the latter, he and Prime Minister Abe Shinzo of Japan can demonstrate to the world that peace and cooperation remain as the "main melody" of international relations in the 21st century, at least in this part of the world.
Listen>>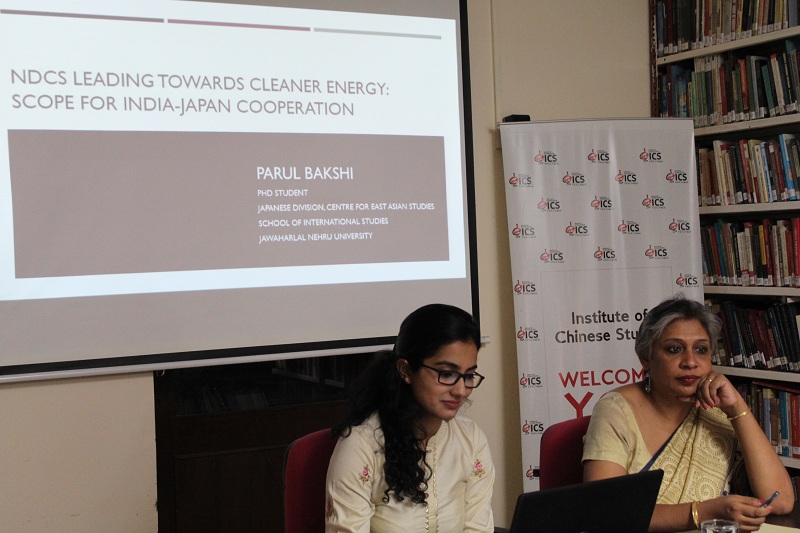 NDCs leading towards Cleaner Energy: Scope for India-Japan Cooperation
Parul Bakshi
Wednesday Seminar |9 Oct
This talk focused on as the world's population rises and the strife towards economic development strengthens, the basic requirement across the globe is that of energy. However, whether the source of energy is renewable or not, has become vital as the planet faces expanding challenges emanating from climate change. Therefore, by using Nationally Determined Contributions (NDCs) as submitted by India to UNFCCC, the success and shortcomings of India's path towards renewable energy has been analysed.
Watch >>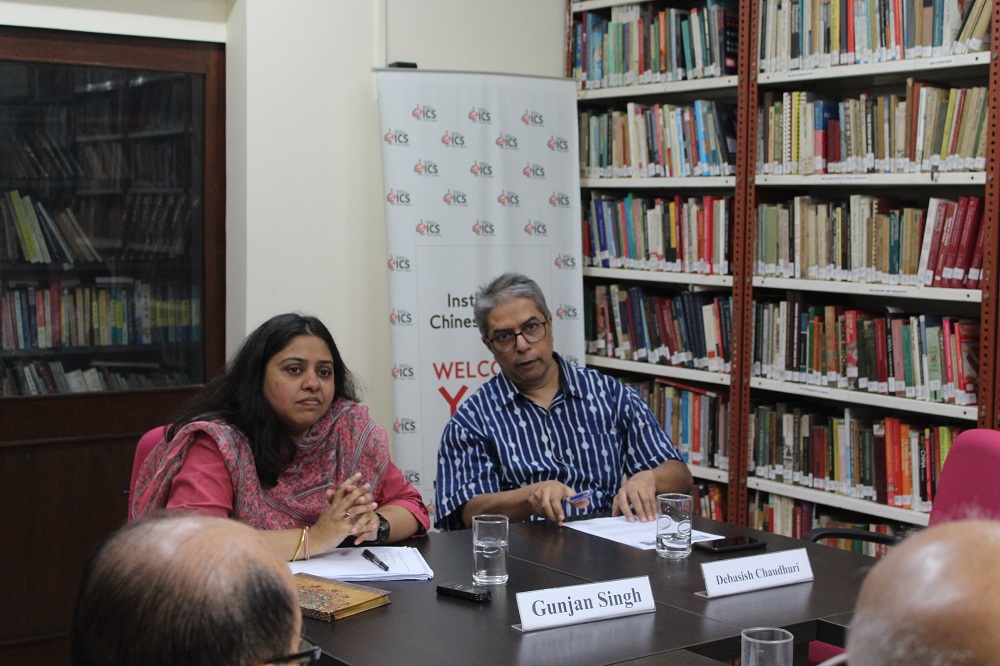 Is there a recent revival of Chinese nationalism?
Dr Gunjan Singh
Wednesday Seminar |16 Oct
This presentation focused on how in the last few decades, the Communist Party of China (CPC) has had to depend on nationalism to gain mass support for foreign as well as domestic policies. In a post-ideological environment, nationalism is being cultivated for gaining domestic support. There is a major push by the party to demolish domestic criticism with the help of nationalism. This is especially true after Xi Jinping became the President and abolished the two presidential terms in 2018. But as experience shows, nationalism has always been a double-edged sword.
Read more >>