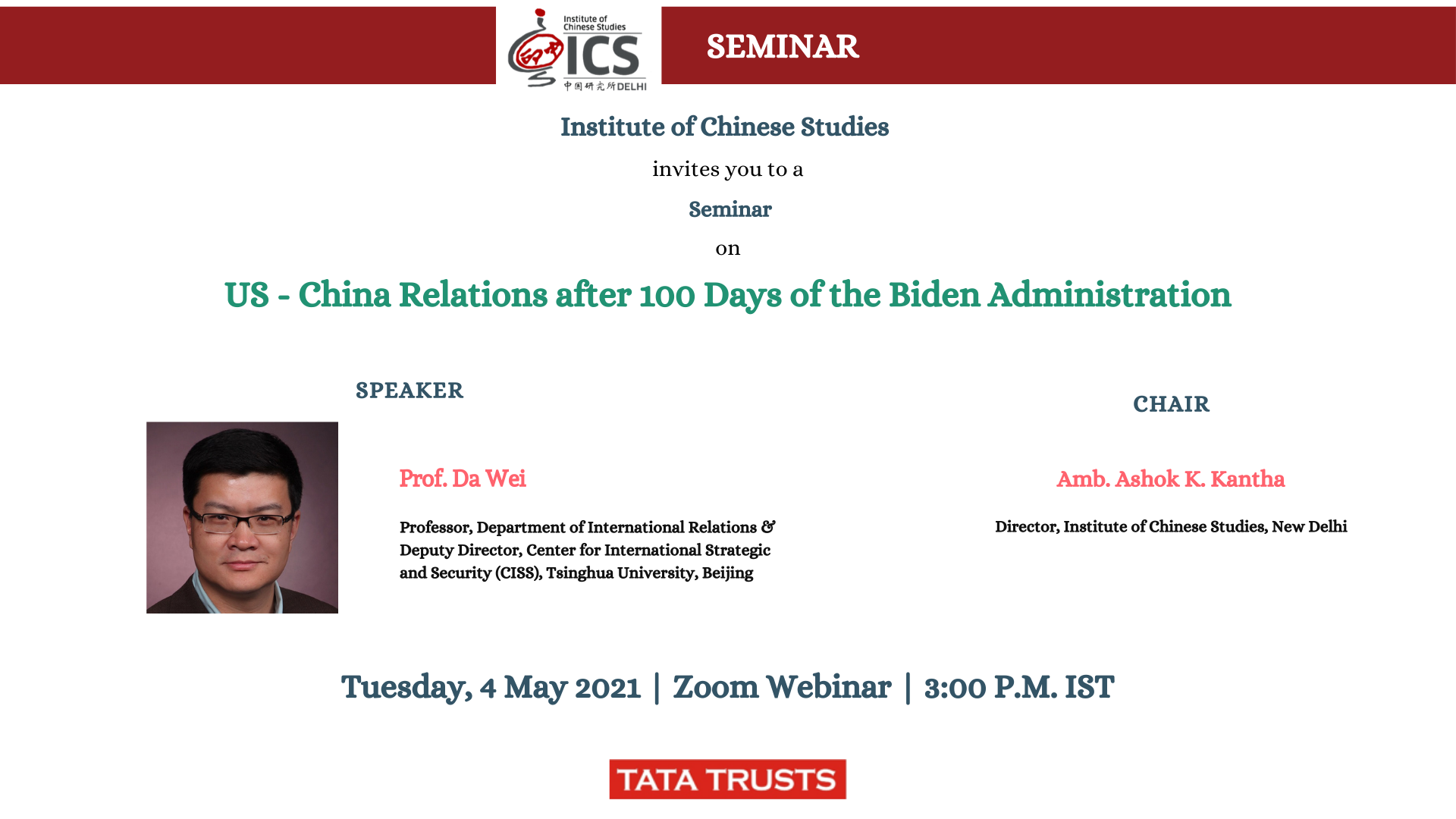 US-China Relations after 100 days of the Biden Administration
Prof. Da Wei
Wednesday Seminar | Zoom Webinar |4 May 2021
The Biden administration is forming a "long term competition" strategy towards China. This is a strategy that admits the two countries have to coexist and compete at the same time. The Biden administration is trying to shape the environment in which China, the US and other countries compete with each other. As an important player on the world stage, India's attitude towards this competition is crucial to China, the US and India itself.
.
Read>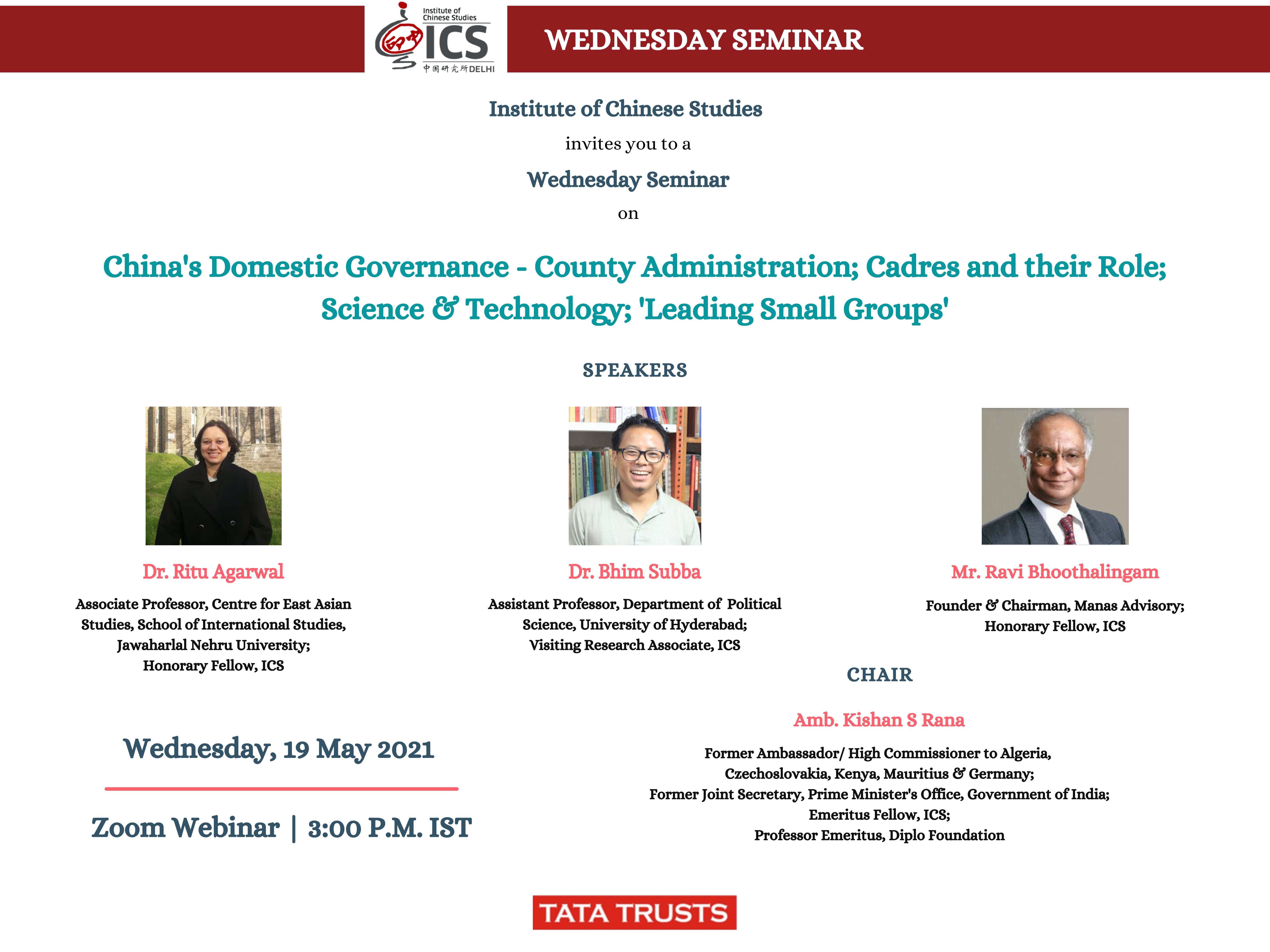 China's Domestic Governance - County Administration; Cadres and their Role; Science and Technology Governance; 'Leading Small Groups'
Ritu Agarwal, Bhim Subba, Ravi Bhoothalingam
Wednesday Seminar | Zoom Webinar |19 May 2021
Domestic governance is a vast subject. This seminar took up four elements, novel to the Chinese model.
Listen>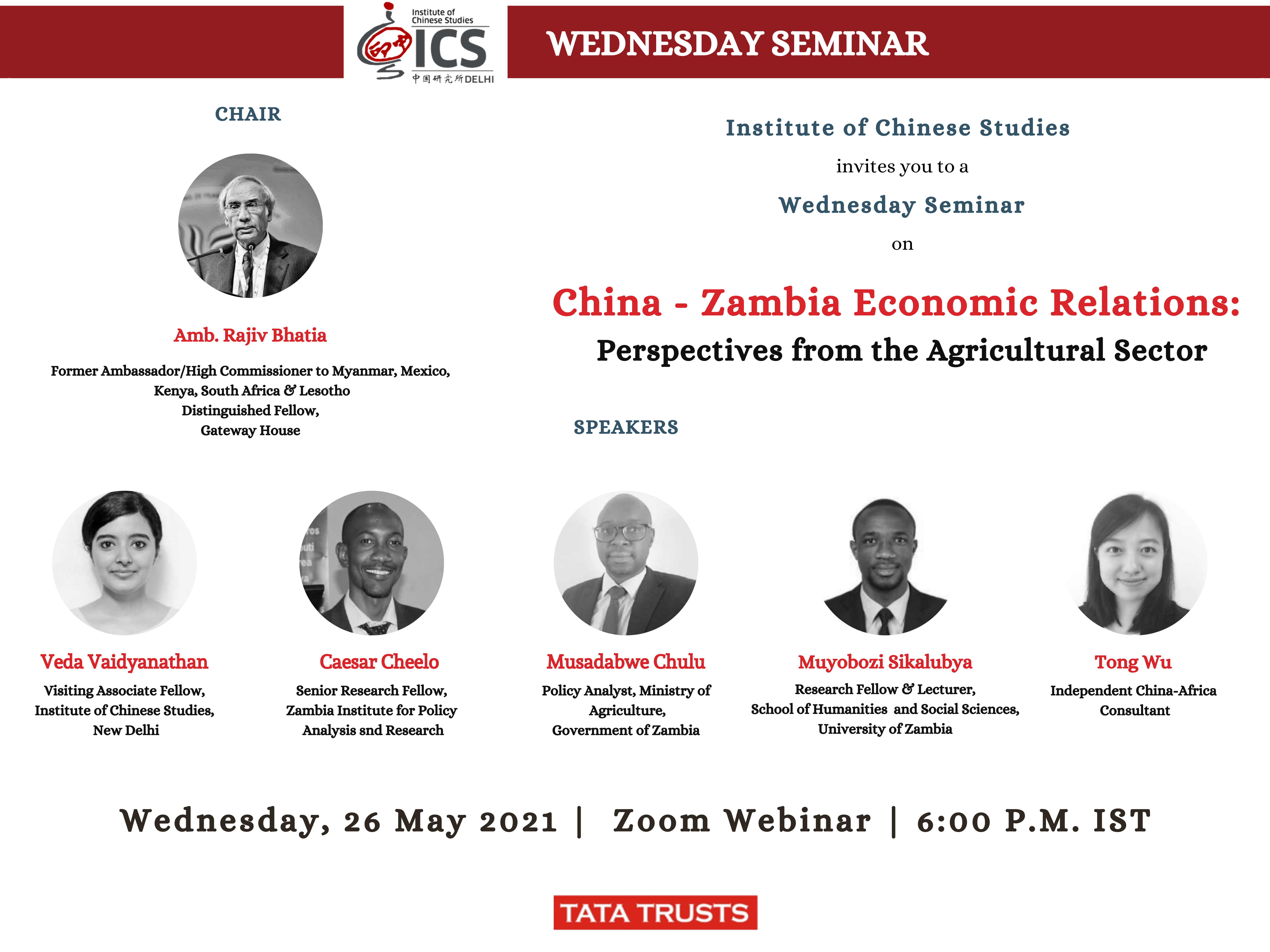 China-Zambia Economic Relations: Perspectives from the Agricultural Sector
Veda Vaidyanathan, Caesar Cheelo, Musadabwe Chulu, Muyubozi Sikalubya, Tong wu
Wednesday Seminar | Zoom Webinar |26 May 2021
This research project was designed at the Institute of Chinese Studies (ICS) in 2019, with the aim of better understanding Chinese economic engagement in Zambia, especially examining the nuances of cooperation in the Zambian agricultural sector.
Watch>