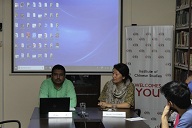 Doing Fieldwork in China: Experiences on the Ground
P. K. Anand
Wednesday Seminar |3 July
This presentation emerged from the fieldwork conducted by the speaker in China in May-June 2019, as part of the China India Scholar Leaders Fellowship of the India China Institute, the New School for Social Research, New York, USA.
Read More >>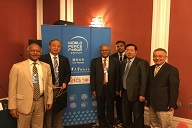 The 8th World Peace Forum: Stablilizing the World Order
Ping AI, Ashok Kantha, Wei Wei, Ravi Bhoothalingam, Ying Rong & Rudra Chaudhuri
Conference |9 July
The speakers were part of a Joint Panel on China-India Relations and "Asian Age" at the forum.
Read More >>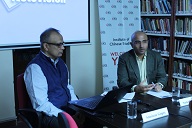 Internet Governanace-Background, Development and the Asian Prespective
Samiran Gupta
Wednesday Seminar |10 July
This presentation focused on the current scenario of internet connectivity across the world, especially in India and China and how small organisations like ICANN function to help build resilient internet governance.
Read More >>