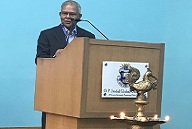 12th All India Conference of China Studies
O.P Jindal University
Conference |8-10 Nov
This flagship event of the ICS, is convened annually every December, with the principal objective of spreading interest in and strengthening research on China and East Asian Studies in India. This year, the 12th All India Conference of China Studies was held in collaboration with O.P. Jindal Global University, Sonepat under the special theme 'Law, Governance and Society in China'.
Read more>>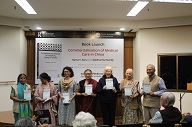 Book Release and Discussion|Commercialisation of Medical Care in China: Changing Landscapes
Rama V. Baru and Madhurima Nundy
Conference |20 Nov
This event launched the book - Commercialisation of Medical Care in China: Changing Landscapes. The first work of its kind, the book discusses how the rise of market socialism, coupled with decollectivisation of agriculture and autonomisation of hospitals in rural and urban China, has fragmented the health service system. A thorough discussion on the book was also held alongside the launch, where the panellists gave their comments on the aforementioned topic and discussed the way forward for further research on Healthcare in China.
Watch >>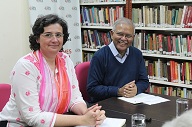 China and Russia: Friends or Just Convergence of Common Interests and Enemies
Raquel Vaz-Pinto
Special Lecture |21 Nov
This talk focused on the growing convergence between Russia and China and the important role it will play in the balance of power of this century, affecting Europe, US, and India. There is even talk of an alliance between these two countries reviving older times and a dictatorial alignment. Nonetheless, if we scratch the surface, we will find that there is a complex relationship in which geography, history, politics, economics, demography and regional interests play a very important role. This is to say that, despite their common interests regarding the weakening of the current international society, what divides them is stronger.
Listen >>